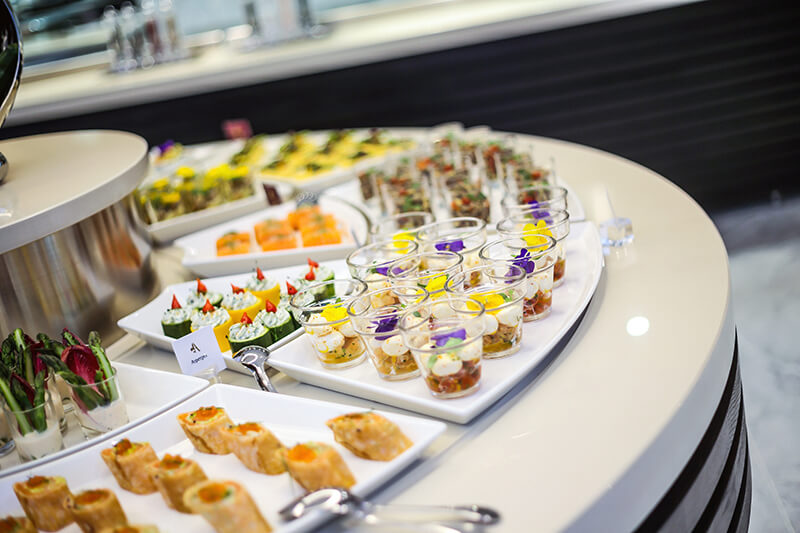 Sunday Buffet
Every Sunday from 12.30pm, Amélys Restaurant invites you to share a sumptuous Sunday buffet with friends or family.
You will have a large choice of fresh starters on a buffet, followed by a main course served to you and to finish your meal, you will have a selection of fine desserts. The chef will cook delicious dishes in front of you.
The Sunday buffet is at 49 Euros per person, excluding drinks.
An exceptional experience not to be missed and to try as soon as possible !