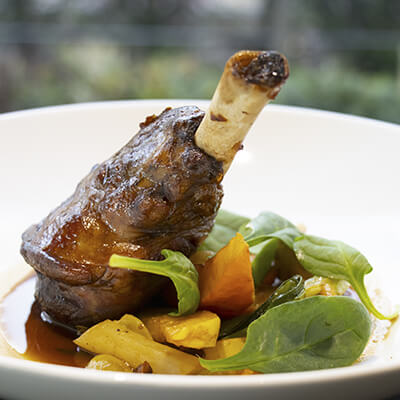 A menu for new flavors
The season changes, tastes and products too! The Chef Hervé lamontagne invites you to discover the new restaurant menu. Find all the culinary art of a young and motivated team, eager to meet customer expectations. Whether you prefer fish or meat, everyone can enjoy tasty and healthy dishes: Monkfish with Indian spices, the inevitable sole, the roasted farmhouse young cockerel . Vegetarians will also be able to enjoy succulent penne rigate with Winter vegetables !
The beautiful desserts, from our creative pastry chef Lionel Marchand, await you.